SAFETRANS compatibility diagnosis for your configuration
If you want to use SAFETRANS, your configuration (operating system + browser) have to be compatible. Please check your compatibility here below.
Attention, your PC needs to have an active USB port to connect the SAFETRANS card reader.
Compatible operating systems are:

macOS 11 or later
Windows 10 or later

Your operating system:

Compatible browsers are:

Google Chrome 104 or later
Edge Chromium 84
Mozilla Firefox 91 or later
Internet Explorer 11
Safari 15 or later

Your browser:
---
Help with the SAFETRANS connection
The authentication on your online banking checks that the inserted card is a legitimate card, and that its holder is present thanks to PIN entry.
During certain sensitive transactions (transfers, 3-D Secure payment, ), the terms of the operation (IBAN, amount,...) are displayed on the card reader screen, and are confirmed according to the instructions on the screen.
Attention
Like for every usage of a card in a reader, the consecutive entry of 3 wrong PIN codes will lock your card.
Step 1:

Enter your online banking ID and the respective password.




Step 2, follow the instructions on the screen:

Connect the card reader to your PC
Insert your card into the reader
Enter your PIN on the card reader
Follow the instructions on the reader
The display on the reader and on your PC confirms that the secured SAFETRANS connection is established!
If necessary for sensitive transactions, the instructions to follow are displayed directly on the screen
You are secured by SAFETRANS at any moment of your connection: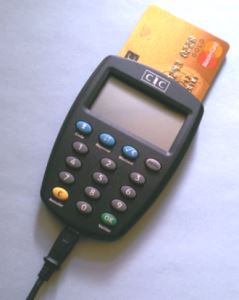 On your card reader: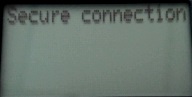 On your online banking:

Please do not forget, after each use, to log out with a click on «Disconnection» and to take the card out of the SAFETRANS reader.
Please store card and reader in a safe place.